Showers Arriving Later Today
Mostly cloudy skies are hanging over Middle Tennessee for now. Temps will stay just below average with highs in the mid-40s. If you need to get something done outside today, I would go ahead and do it this morning. After lunch, scattered showers with even heavier showers tonight will begin to arrive.
Timing
Scattered showers look to begin moving in around to after lunchtime today.
The heaviest band of showers arrive later tonight around to after midnight.
HRRR Loop Now Through 1 AM (as far as the 13Z run goes)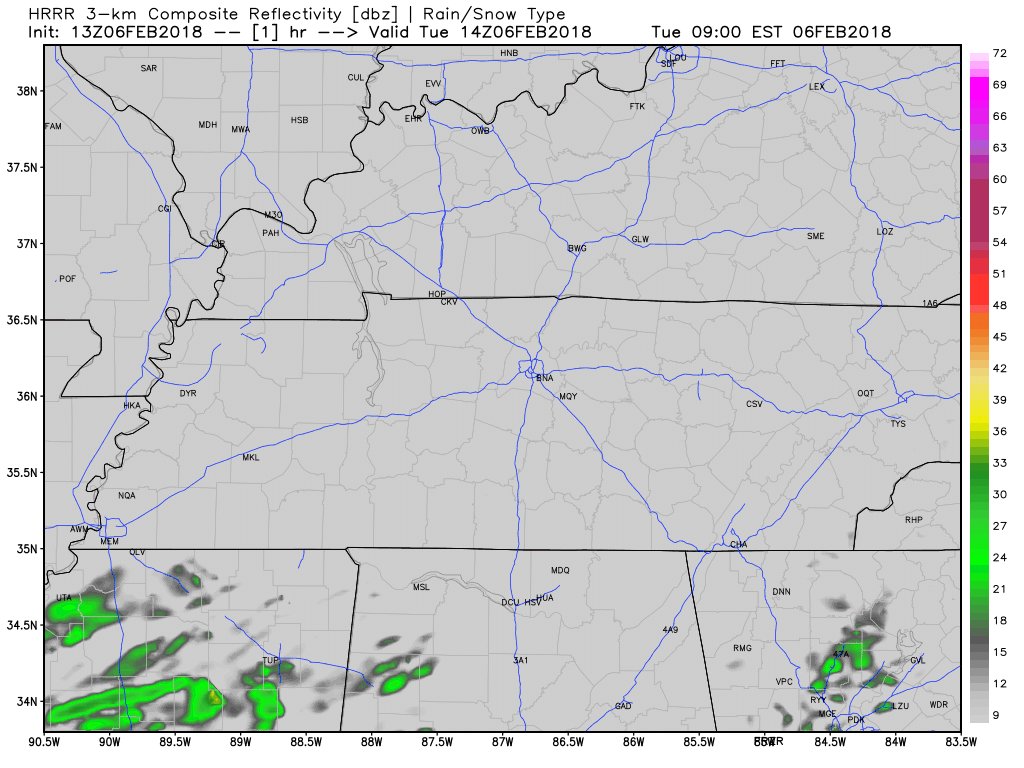 NAM3 Loop Now Through 1 PM Tomorrow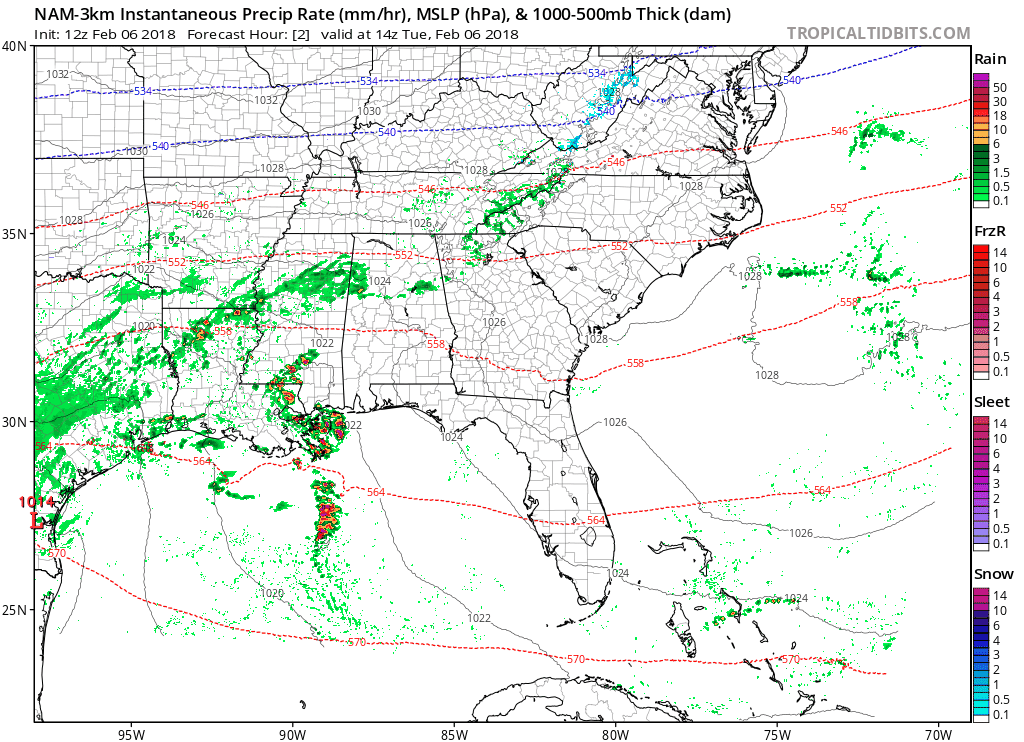 A few scattered showers will hang around into the morning tomorrow. Showers should clear by the lunch hour tomorrow.
How Much
Overall, expecting around an 1″ to 2″ of rainfall over our area. Localized areas could receive more than this.
NWS Nashville Localized Forecast Rainfall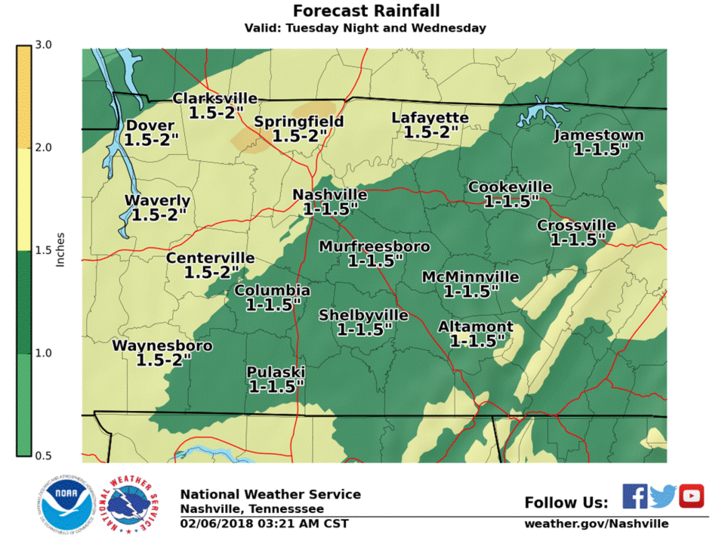 Impacts
While no major impacts are expected, we will be receiving a lot of rainfall over the next 24 hours. Brief street flooding and localized flooding in poorly drained area is possible.
Additionally, we may hear a rumble of thunder or two at times overnight tonight.
A Brief Discussion About our Temps Tomorrow
Tomorrow looks to be one of those days where our "high" will occur first thing in the morning. Notice how temps steadily decline through the day tomorrow. So while our "high" will be in the low-40s, temps will be in the mid to upper 30s through the majority of the day.
If you add in the 10 mph winds for tomorrow, then that makes tomorrows temps even colder with wind chills into the low 30s.

Temps Rebounding and a Couple of Dry Days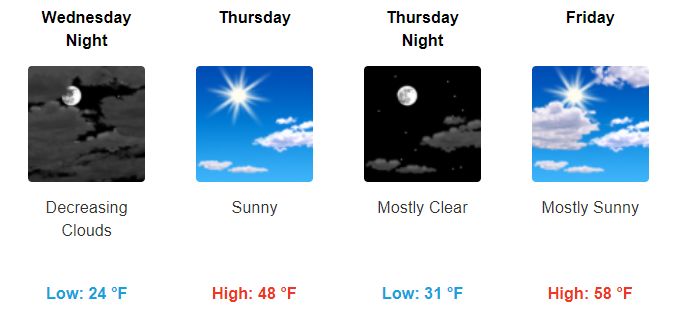 Sunshine returns to finish up the work week with temps around average on Thursday and temps warming to slightly above average on Friday.
Rain Returns for the Weekend
This upcoming weekend looks to be a pretty wet one. Showers look to hang around through the majority of the weekend, even into the beginning of next week.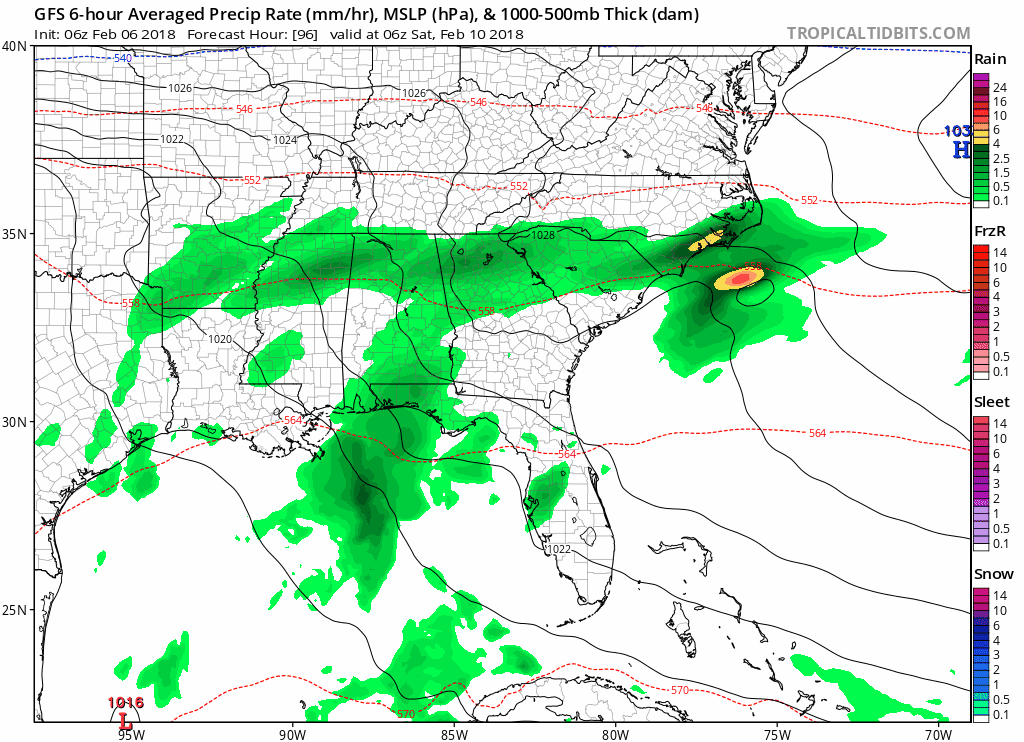 These showers will bring another decent amount of rainfall to Middle Tennessee, which will help with the abnormally dry conditions we have been having.
WPC Quantitative Precipitation Forecast – Saturday & Sunday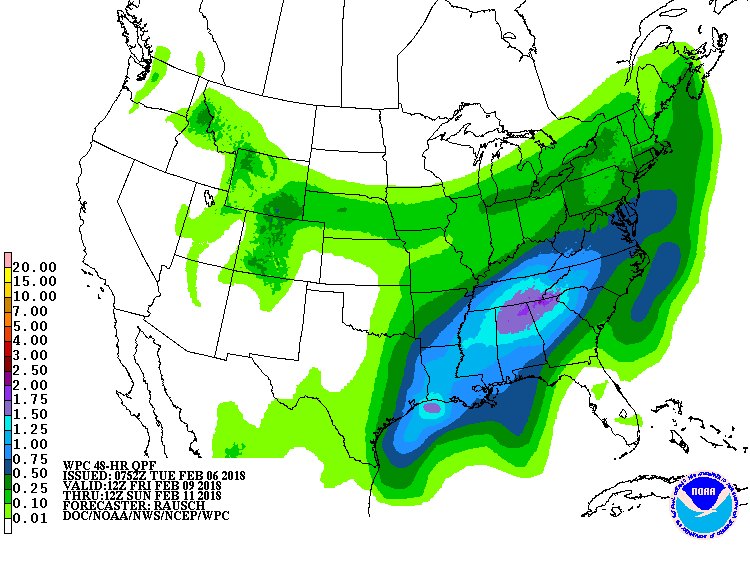 Temps will stay above normal this weekend with highs in the mid-50s and overnight lows in the mid to low 40s.
---